Every year at this time adults and children across the UK are inspired to play tennis by watching Wimbledon. People who have never played before pick up a racket, tennis club members with busy lives realise they haven't played much recently, and they all head down to their local courts to knock a ball around.
I've watched Murray and Federer and Nadal and wished I could play like them.
The power, the speed, the grace, and tenacity in the face of defeat: I'm motivated to get outside and emulate them.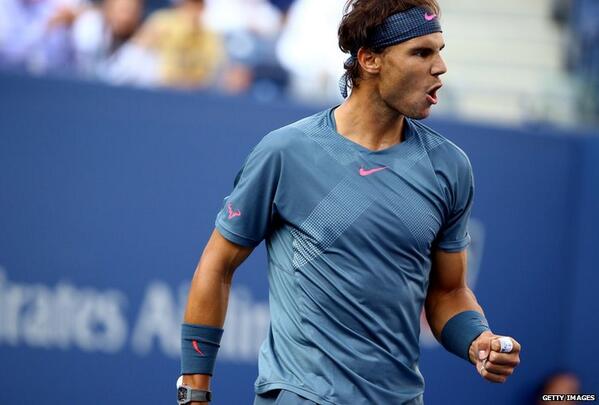 And though I know I'll never match Sharipova or Serena Williams, it's still fun trying!
Watching the pros, there's always something to learn. Their technique is perfect and beautiful to watch because they've spent hours and years practising it. Their fitness is at its peak because of careful training and diet. Their mental strength is incredible too – they're out on court alone, and even in the face of impending defeat they have to conquer self-doubt and never give up the fight to win. They're champions, and they make winning look effortless.
No, actually, scrub that. It doesn't look effortless: they throw up because they're pushing their bodies to the limit in the heat (Djokovic, the French Open 2014), they play through excruciating back pain (Nadal, Australian Open Final 2014), never giving up the fight. For me, this is true heroism and professionalism.
Good writers are the same. Professional. Practised. Dedicated. And reading a good book by an accomplished author is, for me, like watching the Mens' Final on Wimbledon's Centre Court.
I'm filled with admiration for the beautiful language or clever plot or memorable characters. It makes me analyse what it is about the writer's style that works so well. Most importantly, it pushes me to strive to write better myself, working on my weaknesses, building on my strengths, putting in the hours.
And it also reminds me of why I started writing in the first place, of the power writing has to touch other people's lives. My enthusiasm is renewed, my imagination re-energised. It's
so important to have heroes we look up to, and submerging yourself in a well-crafted novel is exciting, it's inspirational!
So next time your writing feels stuck in a rut or jaded, try pulling a good book off your shelf – whatever the literary equivalent of Novak Djokovic is for you – and read.
Watch how the masters do it, and allow yourself to be inspired.
Which authors or books do you return to for inspiration?
Sophie x
Sophie's debut novel is available from Amazon UK
and Amazon US